Participating Hotels for Tournament
18U Dinger Wood Bat World Series (INVITE ONLY)
You must contact the hotel directly via the phone number or email listed below to get rooms from the tournament block. Rooms cannot be booked outside of the block or through third-parties such as hotels.com. If the hotel is full for this event, it will be indicated below.
---
AC Hotel by Marriott - Cincinnati West Chester
7505 Gibson Street, Liberty Twp, OH 45069
$138.00
Brand new Hotel!!
Complimentary parking on-site
Complimentary wi-fi in all guest rooms
Located at the new Liberty Center Mall
Indoor Pool
Located just off of I-75
Close options for quick meals - First Watch, Frisch's, IHOP, Waffle House, McDonald's, Taco Bell
Phone: 513-759-6500 / Kierstin Partin
partin@raymondteam.com

---
Best Western Plus Covington
200 Crescent Avenue, Covington, KY 41011
$159.00
Indoor Pool
Complimentary Hot Breakfast
Free parking
Free wifi
Phone: 859-581-7800 / Christy King
cking@theCincinnatiRiverfront.com

---
Clarion Inn Cincinnati North (formerly Holiday Inn North)
3855 Hauck Road, Cincinnati, OH 45241 (I-275 & Route 42)
$142.00
NEWLY REMODELED!!
Free American breakfast buffet
Indoor/outdoor pool
Newly equipped, 24-hour fitness center
Complimentary wired and wifi throughout hotel
Full service restaurant
Microwave and refrigerator in all guest rooms
Complimentary parking
Phone: 513-830-3022 / Jennifer Huber
jhuber@clarioncincy.com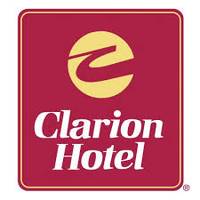 ---
Crowne Plaza Cincinnati Blue Ash
5901 Pfeiffer Road, Cincinnati, OH 45242
$119.00 Double or King with Sleeper Sofa
Complimentary Full Hot Breakfast Buffet included.
Complimentary Wifi.
Indoor heated pool located in beautiful atrium.
Full-service restaurant and bar.
Restaurants within walking distance - Subway, Bob Evans, Brown Dog Cafe.
Phone: 513-936-3313 / Cathy Decker
cdecker@cpcincinnati.com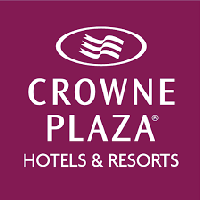 ---
DoubleTree Suites by Hilton Cincinnati - Blue Ash
6300 E. Kemper Road, Cincinnati, OH 45241
$142.00 King Suite
$152.00 Double Suite
All Two Room Suites with new double sized sleeper sofa in living room area.
Full Hot Breakfast Buffet included in rate: Scrambled eggs with toppings including grated cheese, salsa, ketchup; Breakfast meats (sausage and/or bacon); Breakfast potatoes; One Hot griddle item which changes daily, some examples include: pancakes, waffles, French toast, Sausage gravy and biscuits, Cinnamon rolls; Hot oatmeal with assorted toppings; Cold cereals; Breakfast breads, pastries, and muffins; Fresh fruit, cottage cheese; Yogurt; Granola bars
Pizza Specials available for your in-room dining pleasure
Award Winning Bistro Restaurant & Lounge
Complimentary wireless hi speed throughout the hotel
Outdoor Pool & Whirlpool
Microwave Oven
From the famous signature DoubleTree cookies at check-in to our impeccable customer service, our standards and product will make your weekend a memorable event!
Our Location: Conveniently located directly off of I-275 at Exit 47: between I-71 and I-75, we are in close proximity to a number of area attraction and easily accessible to all area fields.
Phone: 513-247-6006 / Donna Seeley
donna.seeley@dtcincinnati.com
http://doubletree.com/hotels/CVGKRDT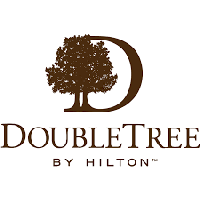 ---
Drury Inn & Suites Cincinnati
2265 Sharon Road, Sharonville, OH 45241
$134.99 Queen Double
Free hot breakfast
Free wireless internet
Free hot food and cold beverages 5:30-7:00 p.m. daily
Indoor/outdoor pool
On-site laundry facilities
Many restaurants within walking distance
Phone: 800-436-1169 / Ashalay McCullough
ashalay.mccullough@druryhotels.com

---
Embassy Suites Blue Ash
4554 Lake Forest Drive, Cincinnati, OH 45242
$139.00 King Suite
$149.00 Double Suite
Complimentary cooked-to-order breakfast
Complimentary snacks and beverages nightly 5:30-7:30pm
Complimentary internet access
Complimentary parking
Indoor salt water pool
Refrigerator and microwaves in all rooms
Team meals available upon request
Phone: 513-981-3745 / Wally Bucher
wbucher@embassysuitesblueash.com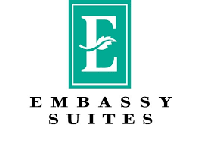 ---
Fairfield Inn & Suites Eastgate
4521 Eastgate Blvd., Cincinnati, OH 45245
$149.00
NEWLY RENOVATED!
Hot breakfast buffet
Indoor pool and spa
Fitness room
Free wireless internet throughout the hotel
Phone: 513-947-9402 / Sarah Purpus
spurpus@thmc.biz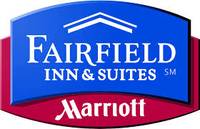 ---
Hilton Cincinnati Airport
7373 Turfway Rd., Florence, KY 41042
$144.00
Full service property with on-site restaurant
Breakfast included in rate
Over sized guest rooms with queen doubles, refrigerators
Indoor pool and gym
Conveniently located near several chain restaurants and shopping
Phone: 859-372-9660 / Amy Oberjohn
amy.oberjohn@hilton.com
http://www3.hilton.com

---
Hilton Garden Inn Blue Ash
5300 Cornell Rd., Blue Ash, OH 45242
$148.00 Queen Doubles
Your rate INCLUDES a complimentary HOT breakfast buffet with cooked to order entree such as omelets, pancakes, french toast, waffle station, yogurts, sausage, scrambled eggs, home fries, oatmeal, fresh fruit (a $12 per person value but COMPLIMENTARY for Cincy Flames tournament teams).
Heated Indoor Pool
Microwave, refrigerator and Keurig coffee maker in every room
Two outdoor patios - great for after game get togethers
Free high speed internet - wifi throughout the hotel
32" HDTV in every room with complimentary HBO
Business Center open 24 hrs.
Full Service restaurant and bar serving breakfast, dinner and room service daily (5pm-10pm)
Special team dinners available for $12.95/person (tax + gratuities not included)
24 Hr Pantry convenience Store featuring beer, wine, snacks, meals
Special rate for Sunday night stay-overs available at $69.00!
Phone: 513-277-1414 / Peter Winchester
peter.winchester@hilton.com cc: angeline.carney@hilton.com

---
Holiday Inn Cincinnati Airport
1717 Airport Exchange Blvd., Erlanger, KY 41018
$129.00 King
$139.00 Double
Newly renovate hotel! Consistently ranked among the top 25% Holiday Inns worldwide!
Complimentary Athletic breakfast provided
Complimentary parking (individual & coach bus)
Complimentary wifi, indoor pool & sauna, 24-hour fitness center, Laundry facilities, airport & local shuttle service
On-site full service restaurant as well as full banquet and catering services available
Customized booking link available upon request
Phone: 859-746-5613 / Brittany Midence
brittany.midence@hicincinnatiairport.com

---
Holiday Inn Express and Suites Red Bank
5311 Hetzel St., Cincinnati, OH 45227
$139.00
BRAND NEW PROPERTY!
All rooms include a sofa bed
Complimentary hot breakfast
Complimentary shuttle within 5 miles of hotel
Complimentary wifi, parking
Indoor Heated Pool
24Hr Fitness Center, 24 Hr Market Place
Outdoor Patio with Grill
Guest Laundry Room
Complimentary beverage at local Tap House
Phone: 513-834-9138 / Cierra Bickel
dos.hixredbank@gmail.com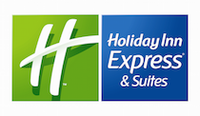 ---
Hyatt Place Blue Ash
11435 Reed Hartman Hwy., Cincinnati, OH 45241
$145.00 King & Doubles
Convenient access to all major highways off I-275 exit 47
Complimentary Full Breakfast Buffet
All group room types are NON-Smoking
24 hour food available in gallery café
24 Hour business center/e-room
24 Hour fitness center
Heated outdoor pool
42' Plasma Screen TV in each Room
Phone: 513-489-3666 / Jennifer Flowers
jennifer.flowers@hyatt.com
http://www.HyattPlace.com

---
The Summit, A Dolce Hotel
5345 Medpace Way, Cincinnati, OH 45227
$149.00
Brand new hotel!!
Great location off of I-71
Continental Breakfast (including eggs) included in the rate.
Complimentary parking, compilmentary wireless internet & bottle of water of guest rooms.
Only for 16/17 Dinger World Series- only King rooms available, breakfast not included, 60 day advance deposit, 3 month cut-off
Phone: 513-527-9952 / Tracy Ernst
tracy.ernst@dolce.com

---